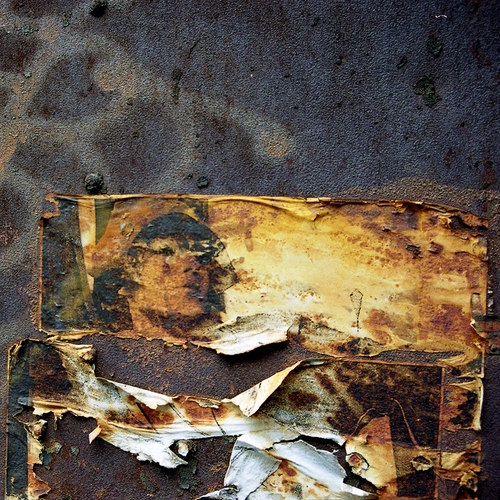 Vanderbilt Cup
Available Formats
Tracks
Price
Buy
Download Single (

FLAC

)
1 track

£

0.99

Download Single (

MP3

)
1 track

£

0.99

Download individual tracks
From £0.99
Description
Empty Pools - Vanderbilt Cup
Empty Pools formed in the halcyon days of fading summer 2011. They artfully combine elements of noise-rock with teen-dream melodies, late '70's CBGBs angularity and the jazzy world-pop sophistication of the Thrill Jockey set.
Recorded, mixed and mastered by Rob Williams @ Ruby Studios, Bristol February/March 2012. Self-released in March 2012, re-released worldwide by Enclaves Music on 30th July 2012.
Reviews
"[A] sublime first song… The beautifully, breezy-to-brutal guitar work underpins piqued lyrics about the tug o'war between privilege and moral value." - NME
"It's always refreshing to hear an intriguing band emerge in an often beat-blinded Bristol, and a handful of tight and dynamic live appearances and a highly impressive first release has got this lot some serious attention in a big way. Building patient and mature pieces around extremely current, dreamy female vocals with a knack for a hook, intelligent and distinctly British lyrics and an evident penchant for noise which is kept admirably restrained, their swelling reputation as a live act seems a cert to translate to further releases." - CRACK MAGAZINE
"A little gem … brilliant live … marvellous." - BBC 6MUSIC
"Fantastic. Dreamy guitar lines, machine-gunning drums … hints of bands like Life Without Buildings." - JON HILLCOCK, NEW NOISE
"…heavily influenced by the Sub Pop and Thrill Jockey schools of indie rock, but for a new band they have a remarkably fully-formed sound, characterized by some confident, nicely-scruffy guitar work and interesting song arrangements." - DROWNED IN SOUND
"Destined to rise to the top." - BBC INTRODUCING
"'Vanderbilt Cup' is an honest-to-God slow-burning beauty of a song. It wanders into your consciousness gently, starting off as a softly summery sliver of indie-pop, complemented beautifully by Leah Pritchard's soft, clear vocal. Almost imperceptibly, though, as it goes on it grows and grows to a satisfyingly hefty fuzz-rock finale… Get to see them as soon as you can." - GENERATOR
"As a commenter on SoundCloud astutely notes, there is some very "creative drumming" in 'Vanderbilt Cup' – but the creativity doesn't end with the percussion. There's a load of imaginative and melodic guitar work too, which guides the track gently from modern spiky, angular pop-punk to fuzzy alt-rock (think Pixies meets Pavement)." - TOM ROBINSON'S FRESH ON THE NET
"…elements of Vanderbilt Cup may be equated to the forces of nature and such like: its spindly, finger-y guitars recall withered wintry branches outstretched into cold, dark nights; its release is bolstered by sturdy bass root notes; and Pritchard's vocals evoke those of Carrie Brownstein at their most spring and sprightly. Thus if lyrically concerning the pitfalls of contradiction around which the privileged creative may tiptoe, musically it morphs and evolves cyclically, a little like seasonal change therefore. And indeed were the moniker a nod to Williamsburg's Pool Parties of yore and the Brooklyn phenomenon were ever refilled with life anew, you'd certainly hope for Empty Pools to be poured into the ruckus…" - DOTS AND DASHES
"The track's fissiparous melody evolves constantly without ever sounding confused, switching between breezy, jangly guitars in the verses and prog-influenced riffs in the chorus, building towards its climax with a playful yet forceful insistence.
Lyrically the track is equally intriguing, the tone both inclusively intimate and beguilingly abstract, like a diary entry written in a code of pop culture references – an enigma fortified by Leah Pritchard's conversational and assured vocals." - WEARS THE TROUSERS
"Jittering guitars and soft percussion rattle below plaintive vocal moans in Empty Pools' debut effort 'Vanderbilt Cup' and we can't wait to see what the Bristol four-piece have to offer." - THE LINE OF BEST FIT
"There's a calm across the surface of Empty Pools. A lilting sound suggestive of dreams to softly remember, Leah Pritchard's smooth and articulate delivery recalling Kim Gordon in its easy, offhand self-assurance. And then the twinkling guitar pulls a flick-knife and cuts a couple of chords to shreds; the wonderful, happily burbling bass takes up a line of urgent concern. Presently, calm is restored, but for how long? Thus, a sound with a fabulous, compelling tension at its heart, a coolness and musical interplay suggesting The Liftmen moved from rural pond-side idyll into chic Manhattan tower block." - VENUE MAGAZINE
"I wish I could play guitar like these guys … with all the fascinating tangents they go off on; the post-punk stabs to the intelligent strums and oddly-constructed patterns. Bristol's Empty Pools make raw, fidgety, experimental rock, the kind which both enthralls and encourages the listener to throw hard objects at the wall." - MUSIC FAN'S MIC
"Refined art-rock … bursting at the seams with enthusiasm and sweaty abandon." - GOLDFLAKEPAINT
"Channeling the nonchalant drawl of The Fiery Furnaces' Eleanor Friedberger, front-woman Leah Pritchard mixes her vocal with instrumentation last seen bowling down the Severn hot on the heels of one-time collective You & The Atom Bomb. It's a welcome return, and with any luck Empty Pools will pioneer the scene back to its rightful position as cream of the crop." - DRUNKEN WEREWOLF
"These early tracks show that Empty Pools can be one of the best new bands to come out the area in recent years." - MUSIC BROKE MY BONES